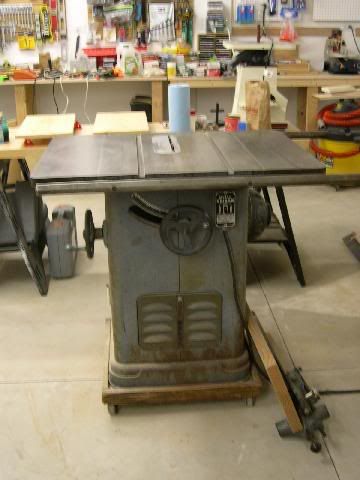 I am moving up in the world. I struck a deal with my neighbor. He wants to get rid of his old unisaw .I have a lawn mower. He is going to use the mower for the season and I get the saw. I ran it by the tractor operator and she doesn't have a problem. Even a new set of blades will be worth it.
I borrowed this picture off the net .Thank you whoever owns this.
I will be adding to my collection .Its a 1967 saw to go along with my 1947-50 Craftsman.